Browsing Category: "Business and Finance"
Art comes in all forms and art crafted from pieces of metal is unique and attractive. The combination of steel, fire and powder is a powerful message in the world of art and gives the message strength. Metal art has become a popular choice for outdoor use as it has the ability to stand up to the elements better than other materials.
Typical Fat Cat Designs are cut from 12 gauge steel with a 6' x 12' CNC plasma cutter. The design receives polish and then is blasted and treated with an environmentally friendly chemical that improves the powder adhesion and resistance to corrosion of the steel. Upon completion of the preliminary treatment, the powder application is next and the project is finished in a 385 degree oven, with large objects being cured in an 8'x 20'oven. The finish is durable, tough and eco-friendly. The powder coating is available in more than 50 colors.
The powder coating protects the finish from extreme weather conditions, chemicals, moisture, damage from impact, ultraviolet light and fading, corrosion, abrasions, chipping and scratches. The powder coating is environmentally friendly and releases fewer pollutants into the atmosphere than paint or other metal protection applications.
The powder is applied with an electrostatic spray deposition process. The elements that make up the powder are melted, mixed and cooled and ground into a powder that has the constancy of baking powder. The spray gun applicator applies an electrostatic charge to the powder which has the optimum adhesion property to stick to the metal.
The designs can be chosen from a catalog of standard designs or the customer can work with a designer to custom design their own personalized creation. The creations are unique and eye catching and will provide just the right accent to an area or become the focal point for a room.
Not only can the metal art be powder coated, but any metal that can withstand the high temperature baking process. The items include metal furniture, rims and wheels for tire shops, parts for motorcycles and all terrain vehicles (ATV) and parts for just about any commercial and industrial application. Metal signs are often used for fund raising projects for schools and athletic programs.
Because of the durability of the metal and the powder coating, metal art work makes excellent outdoor decorations. Whether it is the family name, initials, motto, special emblem or a message, visitors will see your statement conveys strength. The metal welcome signs also make a very appropriate and affordable gift for new homeowners or longtime friends.
With the popularity of blogs and websites online most companies consider blogs as one of the best alternative way to promote their products and services.  There are some company who offer their products for free to bloggers in exchange of honest review, and there are other companies who compensate bloggers monetarily.
Most people when they want to buy or try a new product, they use the internet to look for reviews and that's how blogs came along. Once the shopper stumbles to a certain blog with a review post, it boosts and promote the company's product aside from the popularity it receives from the links in the review.
My feeling of sending a box or package to the Philippines is not exciting anymore it is more of fear, worry and hesitation. Hesitant if I am really going to use the service of EMS Philippines or the local post office. The boxes I have sent previously were opened and some items were stolen, I am caught in a dilemma if I am still going to use this untrusted service.
[Image credit: CJ S. Kim]
It creates trauma and left a lot of what if. What if the new box I am going to send home will be opened again? What if they stole the precious item I want my family to keep, what if the box didn't arrive and what if my family needs to pay shipping taxes that are unexplainable? Speaking of taxes, recently I found a status update that was shared by hundreds of people, it is all about paying a lot of money to the customs personnel before you can get the package you are about to receive. Please read it below or head over to the direct post (by clicking the hyperlink below the images) and share it to your friends to remind them what kind of service we can get from these people.
[Image credit: CJ S. Kim]
This calculation is not new it is all over the internet, people complaining about this huge taxes for the package they are about to receive (for example), though it is all about the Pasay Custom while this one Las Pinas custom, Hmmm.. It is spreading huh? If you will search Mr. Google you will find a lot of results about this magic tax story and if the custom personnel is kind enough he will release your boxes under the table, and of course he will remind you that if not of his kindness you will not able to get your most awaited box. Mind you it is not free, you still have to pay but cheaper than the magic calculation written on a piece of paper, not original receipt ok?
With these types of transaction and doings, it is really traumatic to send boxes to the Philippines you either get it opened and items stolen or you have to pay huge amount of money just to have it. It is more fun in the Philippines!
So what you think scam or not?
It was only lately that I appreciate collecting bills and coins from different country we visited, It all started when my husband gave his other collectibles to me as they are doubled or tripled.
I am planning to collect more coins and bills in the future it would be better if I can afford to collect american gold eagle coin as I think it is a collectors money and treasure.
I found few online which are open for bidding and buying. This could be a part of  great collection.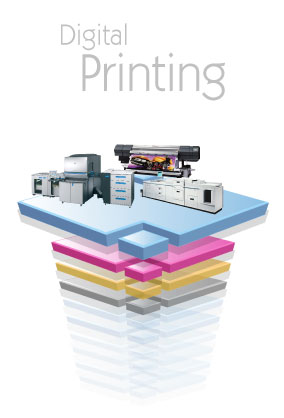 My family has new business and that is printing and photocopying. My mother bought a printer a month ago and they decided to offer printing jobs to make use of it. People already knew that they offer such services so little by little they got more customers. I hope their printing business flourish so they can avail software from eoncode.com for web to print.
Eoncode offers EonWorkflow  a  highly customizable and powerful suite of software tools designed to enhance all aspects of a  printing business. This software will surely a great help for large printing business.
[ Tagged In ] Printing Software